| | |
| --- | --- |
| Posted on September 11, 2015 at 11:05 AM | |
I had the privilege of meeting Dexter Hammett this week, the lead actor in the film entitled "A Murder in the Park" [1]. The documentary chronicles the true story of Alstory Simon, the man who spent 15 years in prison for a crime he didn't commit after being coerced into giving a false confession to a 1982 double murder.  The lead investigator, hired to investigate the death-row inmate's claim of innocence, put a gun against Alstory's head at one point during the interrogation to get him to confess [3].   In 1999, his video-taped confession exonerated the death-row inmate who'd been convicted of the crime 48 hours before he'd have been executed [2]. In 2011, the state of Illinois abolished the death penalty, in part, based on this prisoner's exoneration in 1999. The exonerate has since been convicted four times of various criminal activities; however, he cannot be retried for the murder because of the Constitutional right against Double Jeopardy [2].
For Alstory, the confession sparked the beginning of his trial, conviction, and prison sentence of 37 years. When he was ultimately freed in 2014, the presiding Cook County judge denied him a Certificate of Innocence, which would have permitted him a chance to receive compensation for a wrongful conviction [2].
Alstory's defense attorney, Terry Ekl, "said it's not unusual for a suspect to confess to a crime he did not commit, noting Illinois has seen many murder convictions tossed out because a defendant's confession was coerced. 'This is a very, very complicated and confusing case; and there once was a time when all of us thought that people did not confess to things they didn't do. We now know that's not true, so the whole set of circumstances surrounding this case are far beyond what you would call a standard confession, where a person is admitting what they did. So it was an extraordinary case,' he said" [2].
Click to watch the trailer.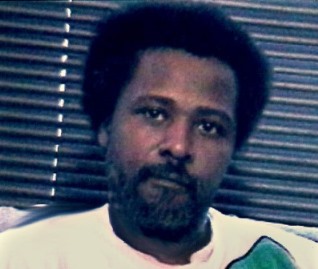 (Photo Source:  WBBM-TV)



[1] IMDB – 2015 June 26 - A Murder in the Park - http://www.imdb.com/title/tt3168808/
[2] Hussain, R. - Chicago Sun Times – 2015 June 18 – Alstory Simon Released from Prison, Denied Certificate of Innocence - http://chicago.suntimes.com/news-chicago/7/71/701765/alstory-simon-denied-certificate-innocence
3] CBS - 2014 October 30 - Alstory Simon Freed In 1982 Murder Case - http://chicago.cbslocal.com/2014/10/30/prosecutors-to-announce-decision-in-review-of-1982-murder-case/